Manor Property Services is a locally owned and operated company providing professional
cleaning and property maintenance services, arborist & grounds works, commercial and residential painting services, carpentry, kitchen design & joinery and asbestos removal to the Nelson region…
MPS is your " One Stop Shop " for all your commercial and domestic property maintenance  requirements.  We have been servicing the Nelson region for for over 11 years.
Our services include building and house washing, roof treatments, water blasting, gutter clearing, rubbish removal, gardening and arborist services, commercial and domestic cleaning, window cleaning, painting & decorating, carpentry & joinery along with a full kitchen design and build facility, Asbestos testing and removal.
From our fully equipped facilities at 104 Tahunanui Drive, Nelson, MPS employs over 40 staff and offers good old fashioned Kiwi service, whether it's felling that old tree in the backyard, building a deck or catering for all those "can't be bothered", and time consuming type jobs around the home or office. MPS can efficiently and cost effectively handle them for you, we are a one stop shop.
Everything from house or roof wash to gardening, painting and decorating, or just general property preventative maintenance, we can do all of the above with just one phone call.
MPS has a comprehensive Health and Safety management system which provides all its employees and customers with a safe and healthy working environment. Our commitment is to keep our staff safe at all times.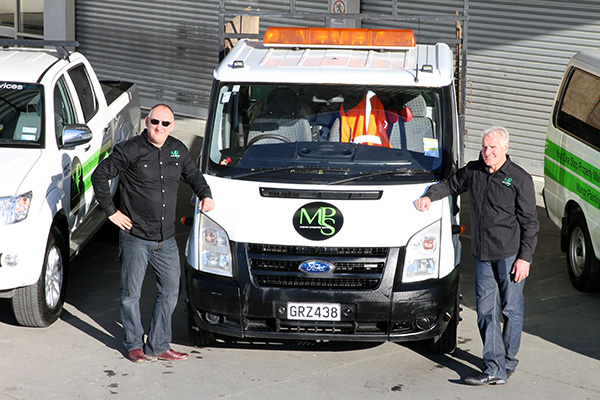 One of our key points of difference has been the ability to be "a one stop shop" for clients wanting property maintenance  or professional cleaning services.
We often get feedback from customers saying "That was so easy getting all three jobs done with one phone call"  whether it was a carpet clean and windows done at the same time or gardening, Hedge trimming and a roof wash with gutter clean, having one company to call to do all jobs is a very attractive proposition to prospective customers.
Check out what our customers say about us
You have made a huge difference with your work
To the MPS Grounds team and especially Guy, Caleb and Dean, I am extremely grateful to you for the garden...Read More
Fantastic job on our trees
John and his team from MPS have done a fantastic job on our trees. John's skill is obvious when you...Read More
Absolutely stoked with the cleaning services
We were stoked with the cleaning services completed on our home provided by the MPS team. Please pass our thanks...Read More
Great job done on our gardening project
Big thanks to Guy, the MPS Gardening team have done a great job as per usual!
Excellent job done on painting our house exterior and fence
I just wanted to give you some feedback after having MPS complete the painting of my house exterior and fence....Read More
We have been with MPS since the conception of the business
We have been with MPS since the conception of the business and have enjoyed watching it grow into what and...Read More
The outcome was well beyond our expectations
My name is David Allpress and I am a trustee for the Nelson Diocesan Trust Board which holds all property...Read More
Have no hesitation in recommending
We have contracted Manor Property Services on a regular basis to redecorate and refurbish units within Ernest Rutherford retirement village....Read More
Reliable, efficient and the end result is professional
Quinovic nelson contracts Manor Property Services Ltd (MPS) to perform maintenance on our significant portfolio of rental properties managed in...Read More
MPS deliver an exceptionally high level of service
Switched On is the primary provider to Housing New Zealand in the Nelson region and has been contracting Manor Property...Read More
The MPS Advantage
Our vision is to become Nelson's premier provider of property maintenance services.
If you're in need of property maintenance services here's a few good reasons why you should call us today…